In this article, we've scouted out the best places to fly a drone in Arkansas.
Arkansas combines historical and natural attractions with its abundant natural resources. Visitors to the Crystal Bridges Museum cannot help but notice the rich Ozark landscapes that surround the five decades of American art. The history of Hot Springs National Park is almost as hot as the water that fills its bathhouses.
You may discover intriguing sites to visit and activities to do all around Arkansas after your drone photography session, from the untamed Buffalo River to the halls of Little Rock Central High School and the model Oval Office at the William J. Clinton Presidential Library.
In this article, I will reveal to you where to fly your drone in Arkansas and also where it is permitted and not permitted by the law to fly a drone. I will also offer regulatory guidance to assist you in maintaining compliance with federal, state, and local laws.
Regulations In Arkansas
The federal drone laws governing flying a drone in Arkansas, which was created by the Federal Aviation Administration classifies drone operations as either recreational flying or commercial flying.
Federal Regulations In Arkansas
Recreational drone pilots are subject to the FAA rules for recreational flyers which requires them to register their drones if it weighs more than 250g and complete The Recreational UAS Safety Test (TRUST) before they can operate their drone for recreational purpose in the United States of America.
Commercial drone pilots are subject to FAA rules for commercial pilots, which require them to follow The Part 107 regulations, complete a multiple-choice exam and earn a drone pilot certification from the FAA before they can operate their drone for commercial purpose in the United States of America.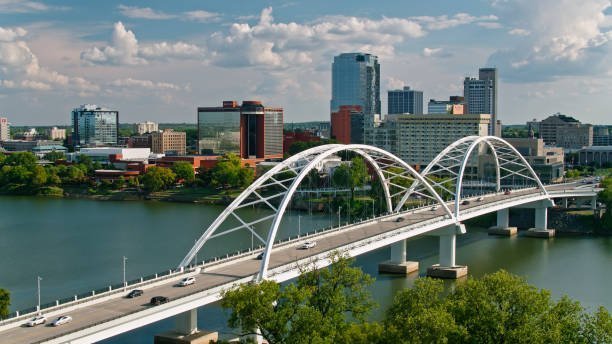 When flying within five miles of an airport, drone pilots are no longer needed to independently contact air traffic control. Instead, to obtain airspace authorization to fly in regulated airspace near and above numerous airports, both commercial and leisure fliers can use the automated LAANC system. You must apply for airspace authorization if you are operating in Class B, C, D, or E regulated airspace. In places where LAANC is unavailable, you can accomplish this using FAA Drone Zone or LAANC.
Get up-to-date airspace information, including temporary flight restrictions, using tools like B4UFLY, Kittyhawk, or Airmap.
Interested in becoming an FAA-certified drone pilot so you can operate under the Part 107 regulations and make money flying your drone? Check out our industry-leading online training course over at Drone Pilot Ground School.
State and Local Regulations in Arkansas
Here is an in-depth guide to the drone laws in Arkansas that we put together. Be sure to check them out to see the state and local drone laws you need to adhere to in Arkansas. You should always exercise sound judgment when in doubt and adhere to the FAA's regulations.
DISCLAIMER: Nothing on this website should be construed as legal advice and is solely provided for informative reasons. If there is anything we missed or if you have any further questions, please contact us at info [at] droneller [dot] com, and we will do our best to assist you.
Best Places To Fly A Drone In Fayetteville, Arkansas
Here are my top recommendations for where to fly a drone in Fayetteville, Arkansas. These places were chosen because of their accessibility, airspace constraints, and tourist attractions.
1. Lake Sequoyah Park
6608 Lake Sequoyah Dr, Fayetteville, AR 72701, United States
Lake Sequoyah Park, which is close to Fayetteville, has a number of locations suitable for drone photography and videography. You can go to the marina on the lake's eastern side if you wish to get a broad picture of it.
The best place to see a collection of tiny, flowing waterfalls is from a rocky beach area on the lake's southern shore. Aerial photography subjects might also include the spectacular spillway at the north-west corner. Especially in the summer, Lake Sequoyah is a great area to spend hours with your drone.
2. Lake Fayetteville Park
1153 Lake Fayetteville Rd, Fayetteville, AR 72764, United States
There is plenty of space in Lake Fayetteville Park to fly your drone, with more than 600 acres of land and water. The botanical gardens, the lake's perimeter walk, and the lake itself are all beautiful. In the summer, there may be a lot of kayakers and boats on the lake.
3. War Eagle Marina
23151 War Eagle Marina Dr, Springdale, AR 72764, United States
The ideal takeoff location for flying over Beaver Lake and War Eagle Creek is the War Eagle Marina and Public Use Area. Around the lake, there are beaches, hills, and wooded regions that provide for interesting aerial photography subjects.
Best Places To Fly A Drone In Little Rock, Arkansas
Here are my top recommendations for where to fly a drone in Little Rock, Arkansas. These places were chosen because of their accessibility, airspace constraints, and tourist attractions.
1. Two Rivers Park
6900 Two Rivers Park Road, Little Rock, AR 72223, United States
Drone pilots should definitely visit Little Rock's Two Rivers Park. There are several native animal species, lovely gardens, and bike and walk routes among the amenities. Photographers using drones may soar into the air and capture breathtaking vistas of broad plains, dense forests, and sparkling wetlands. The Two Rivers Park Bridge is another landmark that may be seen from above.
2. Pierce Creek Public Boat Landing
34.9616282, -92.3789692
With a height of 269 feet, Pierce Creek Public Boat Landing is a beautiful park in Arkansas. 52 miles of the 6700-acre site's beachfront provide breathtaking, constantly-changing views of the lake. Its expansive region is a great location for drone enthusiasts. Drone photographers are particularly drawn to the waterscape because of the trees that are sprouting out of the water.
3. Boyle Park
2000 Boyle Park Rd, Little Rock, AR 72204, United States
Drone hobbyists may find something to like at Boyle Park in Little Rock, Arkansas. It is surrounded by 243 acres of hills with old-growth trees where Rock Creek runs. There is also a lot to take in. A fishing pond, stream, open green fields, old houses, and earthen paths are a few examples. Mountain bike routes are also perfect for recording in "Follow Me" mode.
4. Lake Maumelle
34.8793075, -92.6450439
Just 10 miles from Little Rock, the spectacular 8,900-acre artificial Lake Maumelle is a well-liked destination. There are various pleasant trailheads along its 70-mile beachfront for hikers. The far-off Pinnacle Mountain and the lush, forested slopes in the background reflect gloriously off the lake. For recreational drone pilots, whether they are flying for entertainment or filming, Lake Maumelle is a paradise.
5. North Shore Riverwalk Park
34.7520271, -92.2736353
North of the Arkansas River, North Shore Riverwalk Park offers beautiful vistas. Aerial drone creators have the opportunity to take some beautiful pictures. There is the expansive green area that, at dusk, meets Little Rock's vibrant downtown skyline. There are also multiple bridges and the berthed USS Razorback submarine to see in the area.
6. Willow Beach Recreation Area and Campground
Park, 11690 Willow Beach Rd, Scott, AR 72142, United States
Willow Beach Parks & Campgrounds, which can be reached via Highway 165, is a wooded location with a sizable lakefront that presents many chances for drone flying training and aerial photography. The greatest views are along the lakeshore, where you can unwind in the afternoon. You can also spend the night at any of the nearby campgrounds.
7. Murray Park
5900 Rebsamen Park Rd, Little Rock, AR 72202, United States
Murray Park offers a fantastic view of the old Big Dam Bridge and is located directly next to the Arkansas River. Another excellent location for aerial photography is the Arkansas River's twisting portion. The park itself offers large, open fields ideal for practicing light flying.
Final Thoughts on Where To Fly A Drone In Arkansas
So there you have it: the best places to fly a drone in Arkansas!
I hope you have a great time exploring the beautiful landscape of Arkansas from above. You can also check out where to fly a drone in other states and cities in the United States.
Always remember to obey the federal, state, and local drone laws in Arkansas to avoid having issues with the law and authorities.
And don't forget to share this article with a friend and other drone pilots who will benefit from this information using the share icons below.