In this article, we've scouted out the best places to fly a drone in New Mexico.
It's understandable why people refer to New Mexico as the Land of Enchantment. Every drone pilot and tourist to New Mexico is charmed by the state, whether they choose to go explore ancient ruins, shop for silver and turquoise jewelry, or simply take in the ever-changing colors of the sky at sunset.
New Mexico encompasses all the natural elements that draw drone pilots to the American Southwest, with a diverse environment that ranges from red sandstone mesas to snow-capped mountains. However, no other state offers such a distinctive pallet of light-infused hues, which explains why so many artists choose to make New Mexico their home.
In this article, I will reveal to you where to fly your drone in New Mexico as well as where it is permitted and not permitted by the law to fly a drone. I will also offer regulatory guidance to assist you in maintaining compliance with federal, state, and local laws.
Drone Regulations In New Mexico
The federal drone laws governing drone operations in New Mexico, which were created by the Federal Aviation Administration, classify drone operations as either recreational or commercial.
Federal Regulations In New Mexico
Recreational drone pilots are subject to the FAA rules for recreational flyers, which require them to register their drones if they weigh more than 250 g and complete The Recreational UAS Safety Test (TRUST) before they can operate their drone for recreational purposes in the United States of America.
Commercial drone pilots are subject to FAA rules for commercial pilots, which require them to follow The Part 107 regulations, complete a multiple-choice exam, and earn a drone pilot certification from the FAA before they can operate their drone for commercial purposes in the United States of America.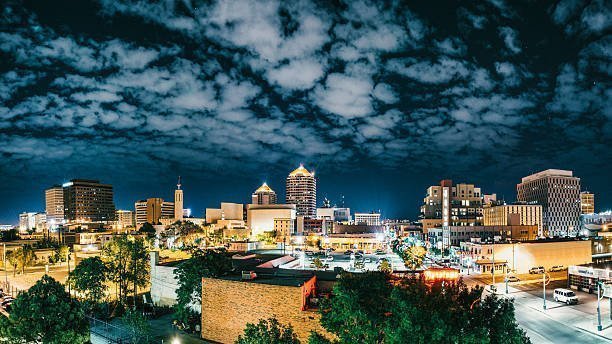 When flying within five miles of an airport, drone pilots are no longer needed to independently contact air traffic control. Instead, to obtain airspace authorization to fly in regulated airspace near and above numerous airports, both commercial and leisure fliers can use the automated LAANC system. You must apply for airspace authorization if you are operating in Class B, C, D, or E regulated airspace. In areas where LAANC is not available, you can use the FAA Drone Zone or LAANC.
Interested in becoming an FAA-certified drone pilot so you can operate under the Part 107 regulations and make money flying your drone? Check out our industry-leading online training course over at Drone Pilot Ground School.
State and Local Regulations In New Mexico
Here is an in-depth guide to the drone laws in New Mexico that we put together. Be sure to check them out to see the state and local drone laws you need to adhere to in New Mexico. You should always exercise sound judgment when in doubt and adhere to the FAA's regulations.
DISCLAIMER: Nothing on this website should be construed as legal advice and is solely provided for informative reasons. If there is anything we missed or if you have any further questions, please contact us at info [at] droneller [dot] com, and we will do our best to assist you.
Best Places To Fly A Drone In Albuquerque, New Mexico
Here are my top recommendations for where to fly a drone in Albuquerque, New Mexico. These places were chosen because of their accessibility, airspace constraints, and tourist attractions.
1. Balloon Fiesta Park
35.1979967, -106.596895
Balloon Fiesta Park is home to the Golf & Event Center, the Sid Cutter Pilots' Pavilion, and the Anderson Abruzzo Balloon Museum. In addition to hosting the Albuquerque International Balloon Fiesta in October, Balloon Fiesta Park hosts a number of fantastic yearly events throughout the year.
Even though you can't fly a drone here when the event is going on, it's still a wonderful place to go for a drone flight while nothing else is happening. Before flying your drone out here, be careful to check the calendar because this is a popular location for activities.
2. Cibola National Forest
35.2028809, -106.476844
The Cibola National Forest is a 1,633,783-acre (6,611.7 km2) United States National Forest located in New Mexico, USA. All established recreation facilities on the Cibola National Forest permit camping except for those in the Sandia Ranger District, which are only for group camping and day-use picnics.
The forest is managed to provide the American people with the maximum advantages that can be provided on an ongoing basis. It is valued for its recreational possibilities, natural beauty, timber, watersheds, water, forage, and wilderness resources.
3. Diablo Canyon
35.7982205, -106.137674
Diablo Canyon is located in Santa Fe, New Mexico, only about an hour away from Albuquerque. Diablo Canyon's impressive vertical cliffs make it the ideal location for trekking and rock climbing near the Rio Grande.
Some of New Mexico's greatest multi-pitch traditional and sport climbing may be found on Diablo Canyon's broken basalt. You may even go up to the top of the canyon walls to see the vista.
You also have to be careful not to fly your drone too close to the rock climbers to prevent accidents.
4. Laguna del Perro
34.676587, -105.995750
One of the most unusual sites to fly a drone in New Mexico is the Laguna del Perro lake, which has concentrated salt deposits. This lake doesn't get a lot of visitors, so flying your drone around should be no trouble. This area is serene and somewhat lifeless, yet it is nonetheless stunning.
5. Pat Hurley Park
5035 Bluewater Rd NW, Albuquerque, NM 87105, United States
Pat Hurley Park is a park located in Albuquerque with two developed areas. A paved route leading up the hill connects them. The community center and playground are encircled by the bottom loop.
You can drive up to Pat Hurley Park, but it's fantastic if you're up for a little trek. The Rio Grande Valley and the skyline of Albuquerque can be seen beautifully from the park. Despite the park's tiny size, you should be able to fly your drone from here without incident.
6. Turquoise Trail
22 Calvary Rd, Cedar Crest, NM 87008, United States
The Turquoise Trail, which runs through beautiful old mining villages and rolling hills with vistas of the mountains, connects Albuquerque and Santa Fe in the state of New Mexico.
Tijeras and the Cibola National Forest serve as the trail's southern starting points. From there, it travels north via Cedar Crest, Sandia Park, Edgewood, Golden, Madrid, and Cerrillos until coming to a conclusion between San Marcos and Lone Butte.
Just outside of Santa Fe, many tourists start their drive along the Turquoise Trail. The Turquoise Trail runs south from Santa Fe if you take exit 278A off of I-25.
Final Thoughts on Where To Fly A Drone In New Mexico
So there you have it: the best places to fly a drone in New Mexico!
I hope you have a great time exploring the beautiful landscape of New Mexico from above. You can also check out where to fly a drone in other states and cities in the United States.
Always remember to obey the federal, state, and local drone laws in New Mexico to avoid having issues with the law and authorities.
And don't forget to share this article with a friend and other drone pilots who will benefit from this information using the share icons below.