In this article, we've scouted out the best places to fly a drone in Arizona.
The Grand Canyon, a mile-deep abyss created by the Colorado River, is the most famous feature of Arizona, a state in the southwest of the United States. A significant entry point to the Grand Canyon is Flagstaff, a mountain hamlet blanketed with ponderosa pines.
Saguaro National Park, which preserves the cactus-filled Sonoran Desert terrain, is another natural area. The Arizona-Sonora Desert Museum is located in Tucson, which is also home to the University of Arizona.
In this article, I will reveal to you where to fly your drone in Arizona, as well as where it is permitted and not permitted by the law to fly a drone. I will also offer regulatory guidance to assist you in maintaining compliance with federal, state, and local laws.
Regulations In Arizona
The federal drone laws governing drone operations in Arizona, which were created by the Federal Aviation Administration, classify drone operations as either recreational or commercial.
Federal Regulations In Arizona
Recreational drone pilots are subject to the FAA rules for recreational fliers, which require them to register their drones if they weigh more than 250 g and complete the Recreational UAS Safety Test (TRUST) before they can operate their drone for recreational purposes in the United States of America.
Commercial drone pilots are subject to FAA rules for commercial pilots, which require them to follow the Part 107 regulations, complete a multiple-choice exam, and earn a drone pilot certification from the FAA before they can operate their drone for commercial purposes in the United States of America.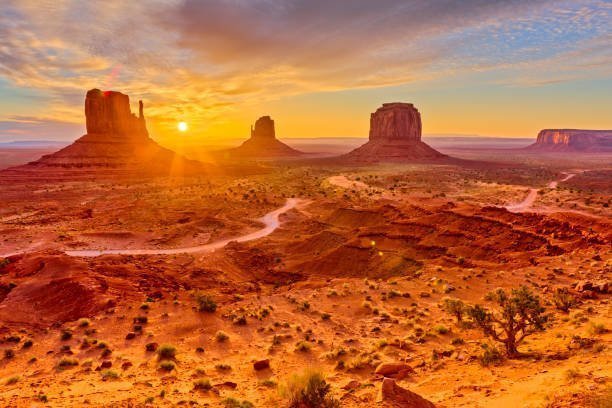 When flying within five miles of an airport, drone pilots are no longer needed to independently contact air traffic control. Instead, to obtain airspace authorization to fly in regulated airspace near and above numerous airports, both commercial and leisure fliers can use the automated LAANC system. You must apply for airspace authorization if you are operating in Class B, C, D, or E regulated airspace. In places where LAANC is unavailable, you can accomplish this using FAA Drone Zone or LAANC.
Get up-to-date airspace information, including temporary flight restrictions, using tools like B4UFLY, Kittyhawk, or Airmap.
Interested in becoming an FAA-certified drone pilot so you can operate under the Part 107 regulations and make money flying your drone? Check out our industry-leading online training course over at Drone Pilot Ground School.
What About the State and Local Drone Laws in Arizona?
Here is an in-depth guide to the drone laws in Arizona that we put together. Be sure to check them out to see the state and local drone laws you need to adhere to in Arizona. You should always exercise sound judgment when in doubt and adhere to the FAA's regulations.
DISCLAIMER: Nothing on this website should be construed as legal advice and is solely provided for informative reasons. Send an email to info [at] droneller [dot] com if there is anything we missed or if you have any more questions, and we'll try our best to assist you.
Best Places To Fly A Drone In Phoenix, Arizona
Here are my top recommendations for where to fly a drone in Phoenix, Arizona. These places were chosen because of their accessibility, airspace constraints, and tourist attractions.
1. Tonto National Forest
Tonto National Forest is only a short distance east of Phoenix through SR 87. The enormous Tonto Basin, which overlooks Theodore Roosevelt Lake and is encircled by mountain peaks on all sides, would be the drone pilots' favorite location. Please be aware that drone flight is not permitted in the Four Peaks Wilderness and the Superstition Wilderness, both of which are located in the Tonto National Forest.
In national forests, drone flights are permitted both for leisure and for business purposes—with the exception of wilderness areas and during active TFRs. Additionally, drone pilots are encouraged to keep their drones at least 100 feet away from animals and away from places like campgrounds, trailheads, and tourist centers that are sensitive to noise.
2. Butcher Jones Recreation Site
Another open area that drone enthusiasts adore is Butcher Jones Recreation Site. Although Saguaro Lake is the main selling point for this location, it is a component of the Tonto National Forest. The deep-rooted Mesquite trees and mountains that surround it make it the fourth reservoir on the Salt River. On your aerial photography trip, you might even be fortunate enough to grab a shot of some wild horses.
3. Gilbert Regional Park
One of the nicest parks in the Arizona valley to fly your drone is the Gilbert National Park. The city had a drone obstacle course in mind when the first designs for this park were being created. The status of this is unknown; however, it may still be under development.
In any case, there are many great things about this park. It is enormous and has a water park, ramadas, and many other amenities. Tennis, volleyball, and pickleball courts are also present in the park. A 7-acre pond that is stocked with a variety of fish is also located in the center of the park.
This park offers everything. The main drawback, if there is one, is that due to the adjacent airport, you must have LAANC clearance from the FAA in order to fly here.
4. Mountain View II Park – South of Ballfield
One of the nicest parks in Phoenix to fly a drone could simply be this one. The views of the adjacent North Mountain and the presence of other drone pilots make it worthwhile to visit. You may fly over a sizable desert area as well as huge green areas.
The City of Phoenix has classified this park as one of its drone-friendly parks.
5. Grover's Basin
There is a road that divides this park in two. While the southern section is a sizable vacant area, the northern portion mostly consists of a dog park.
The City of Phoenix has recognized this park as being drone-friendly. Due to the neighboring Deer Valley airport, you will require LAANC's permission to fly here.
6. Desert Foothills Park – Lower Field
This serene park provides lots of space for flying and is tucked adjacent to South Mountain. The topography of the park is a combination of grass and sand.
One of the eight parks the City of Phoenix has approved for drone use is this one.
7. Esteban Park AMA Field
Downtown Phoenix is only a short drive from Esteban Park. A special Academy of Model Aeronautics (AMA) field is located in the northeastern part of the park's grass fields for model pilots. It's a big, open space where one may practice flying and hone their filmmaking abilities. Aerial drone photographers may capture some stunning city skyline shots from the park.
8. Skyline Regional Park
Skyline Regional Park in Buckeye is a magnificent 8,700-acre mountain park. The park has some easily accessible trails and is located in the southern White Tank Mountains. This is a well-liked, picturesque location for anyone who enjoys being outside, particularly drone enthusiasts. It's a lovely location for flying for pleasure or taking pictures of the hilly terrain.
9. Arizona Model Pilots Society RC Flying Field
W Model Way, Glendale, AZ 85310, United States
The Adobe Dam Recreation Area is home to the Arizona Model Pilot Society's Flying Field, which is situated north of Phoenix. It features a 600-foot runway and a sizable open area that is peppered with trees and desert scrub. Despite the unappealing surroundings, the field is ideal for doing hours of flying training. Fixed-wing drones may easily be launched and landed in the roomy open area.
10. Coyote Basin
For novice drone operators, the proximity of the Loop 101 to this tiny park may be a little unsettling. The abundance of unhindered space for takeoff and landing is a bonus. It is one of eight parks that the City of Phoenix has formally classified as drone-friendly.
To fly here in the Coyote Basin, you must have an FAA certification for LAANC. Additionally, you should be aware that this park is extremely close to the Deer Valley airport runway.
11. Thunderbird Conservation Park
Information on whether drones are allowed to take off and land in this area is ambiguous. On the City of Glendale website, we were unable to uncover any information on drones. In the absence of more parks where drones are allowed, the City of Glendale could be in violation of ARS 13-3729. Please use the "Edit Article" function to contact us if you have any information.
Outside of Phoenix, there is a sizable desert park called Thunderbird Conservation. It has a total area of around 1,185 acres and is teeming with biodiversity, including several bird, animal, and reptile species. From the summit, the valley views are stunning and varied. Drone operators who enjoy hiking and mountain biking may capture themselves against the stunning scenery by utilizing the Follow Me settings.
12. Dynamite Park
4550 E Dynamite Blvd, Cave Creek, AZ 85331
Dynamite Park shares boundaries with houses in Phoenix. The park has a sizable grass field in the middle and is of average size. At peak times, it is very crowded and features a basketball and tennis court.
The City of Phoenix has classified this park as "drone-friendly."
13. Desert Vista Park
11800 Desert Vista, Fountain Hills, AZ 85268
While drones are not allowed in the main Fountain Hills Park, they are allowed in this adjoining area. If you are in the region, this park is worth a visit because it includes large, open grassy spaces.
14. Werner's Field
There are around four seating spots in this little park. The City of Phoenix has classified this park as a drone-friendly park despite the absence of bathrooms.
This can be a nice spot for you to practice flying your drone if you live nearby. But you will need to get LAANC authorization from the FAA to operate your drone in this area.
15. Superstition Airpark
Mesa is home to the Academy of Model Aeronautics club known as Superstition Airpark. To fly at this place, you must be a member. They have a concrete runway that can accommodate fixed-wing drones.
16. Thude Park
Thude Park has a lot of flat surfaces and is frequented by pilots of fixed-wing model aircraft. The park is close to the Loop 101 motorway and is comparatively tiny.
17. Scottsdale Ranch Park
There are multiple baseball fields and 21 tennis courts in this park. On the east side, there is a little pond as well. Due to the adjacent Scottsdale Airpark, this park's sole drawback is that you require FAA airspace permission in order to fly there. Fortunately, you may use LAANC to obtain clearance.
18. El Prado Park
6428 S 19th Ave, Phoenix, AZ 85041
The City of Phoenix has classified this park in South Phoenix as drone-friendly. There are wide grassy spaces where you may take off and land in this square park. Two baseball fields occupy a sizable portion of the park. Unfortunately, you can fly at this park up to 100 feet above the ground because the park is in Class B airspace for the Sky Harbor airport. You must have LAANC's approval to fly in this area.
Best Places To Fly A Drone In Tucson
Here are my top recommendations for where to fly a drone in the Tucson region of Arizona. These places were chosen because of their accessibility, airspace constraints, and tourist attractions.
1. Christopher Columbus Park
4600 N Silverbell Rd, Tucson, AZ 85745, United States
The only park in the city of Tucson that has been designated for UAV operations is Christopher Columbus Park. Silverbell Lake forms the southeast boundary of the authorized area, which is around 1700 feet by 1400 feet in size. The lake is off limits for drone operations, but it offers an excellent subject for pictures and films.
2. Tanque Verde Wash
1449-1301, N Wentworth Rd, Tucson, AZ 85749
You can fly your drone immediately from the dirt road or take a little trek from the East Redington Road to get to the Tanque Verde Wash. This location features a large open area with a view of the lovely Tanque Verde wash and falls. For creating dramatic images, the eroding wash, rich vegetation, and mountain backdrop are ideal.
Drone pilots in Tucson have made the Tanque Verde Wash one of their favorite locations. Weekends might be packed here, so keep an eye out for other drones in the area. Watch out for manned helicopters that could fly inside the canyon and be doing a SAR operation.
Final Thoughts on The Best Places To Fly A Drone In Arizona
So there you have it: the best places to fly a drone in Arizona!
I hope you have a great time exploring the beautiful landscape of Arizona from above. You can also check out where to fly a drone in other states and cities in the United States.
Always remember to obey the federal, state, and local drone laws in Arizona to avoid having issues with the law and authorities.
And don't forget to share this article with a friend and other drone pilots who will benefit from this information using the share icons below.